OSU Pet Therapy Fund
Pete's Pet Posse is funded solely by private donations. Donations to the program are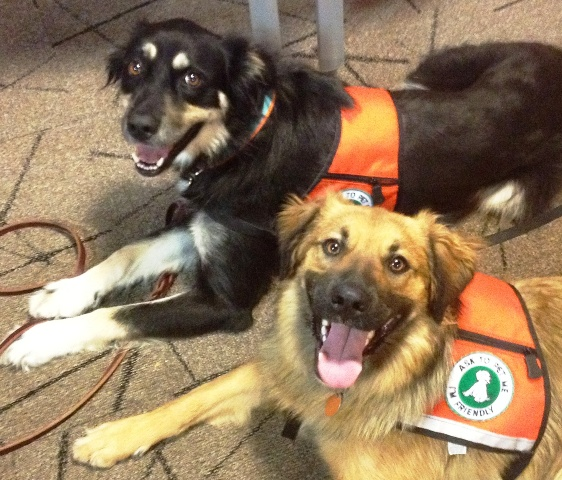 appreciated and help offset a variety of maintenance costs. Miscellaneous items such as vests, collars, leashes, backpacks, and other pet therapy team items are needed during therapy visits and any assistance provided with these expenses is appreciated. In addition, sponsorship opportunities may be available to assist owners/handlers or departments with training costs – the greatest expense of the program.
Make a Donation
To make an online donation, please click here.
For additional donation information, please contact Courtney Wolfe MacNelly, Director of Annual Giving, University Programs and Leadership Annual Giving, 405.385.0721.
Oklahoma State University Foundation
400 S Monroe | Stillwater, OK 74074
405.385.5607 | Fax: 405.533.1760